In this lockdown period, one of the best things that you can do is enhance your one or other skill. Now, if one of the skills that you want to horn is Spoken English, then we have a very good way to do that – Cambly. The icing on the cake is that you can earn free money while learning using your Cambly Referral Code.
In this article, we will explain to you about Cambly Referral Program and the Cambly Free Minutes with complete details so that you can also Earn while you Learn.
Cambly Referral Code : therefer0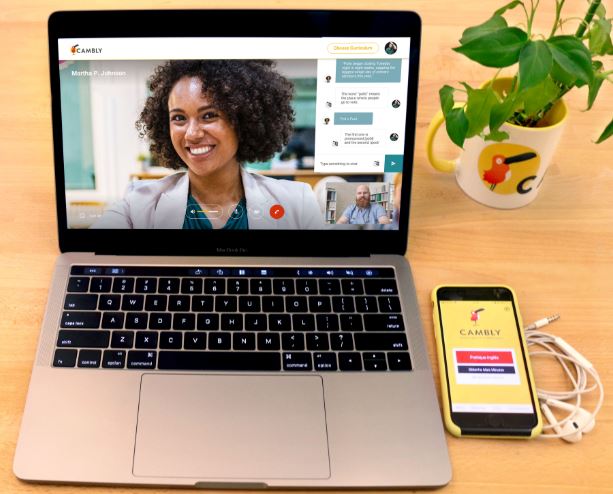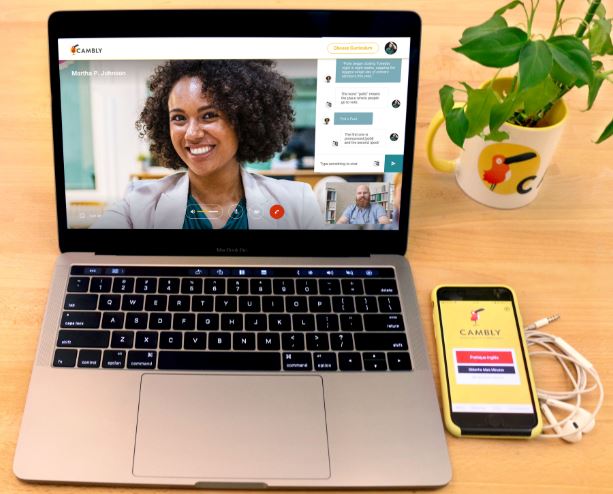 | | |
| --- | --- |
| Referral Code | therefer0 |
| Referral Link | Click Here |
| Rewards you Get | 5 Free Minutes |
| Rewards Referrals Get | 10 Free Minutes |
Note: Being fluent or inarticulate in the English language is not a sign of your intellect. It's a mere linguistic skill that does help you especially in foreign countries.
Get up to $7.5. per Brave Download by referring your friend to Brave Browser.
Cambly Referral Program Explained
Cambly has two types of Invite and Earn programs running on their platform. Both are completely different from each other. But before you know about that, you have to first Sign up on Cambly.
Here's how you do that:
Cambly Registration : App/Website
The process is pretty simple.
Click on this

Cambly Sign Up Link

.
A Sign Up Page appears.
Enter your Email and Click on "Claim" Button or Continue using Facebook, Google or Apple.
Enter your details and Sign Up.
OR
You can also first sign up and then Enter the Referral Code later.
Click on the "Referral Code" Button and Enter – therefer0
You will get 10 minutes free for your first lesson.
1. Cambly Student Referral Program
As you know, Cambly is a paid service and you need to subscribe for daily, weekly, or monthly plans to continue practicing. To counter this, Cambly does provide free minutes but those free minutes have to be earned via the Cambly Referral Program.
How to earn Cambly Free Minutes?
Login

Login to your Cambly Account on App or website.

Free Minutes

Now find the "Free Minutes" Option and Click on it.
On the App – you can find it in the hamburger menu located on the left top corner.
On the Website – You can find it on the setting menu located on the top right corner of the web page.

Referral Link Page

You will find your shareable link along with some social icons on the page that appears.

Share

Now share your Cambly Referral Link with your friends and invite them to try the platform. Also, if your friend has already signed up without any referral code, then you can just give them your Cambly Promo Code which they have to enter in the "Referral Code" option on the App or website.

Rewards

As soon as the above steps are completed, your friend will get free 10 minutes. When your friend takes his first lesson using the 10 free minutes, you will get 5 free minutes.
If your friend subscribes for any of the paid plans then you will get 60 free minutes which you can use for your free lesson.

Invite

Invite as many friends as you can, so that you can use your Cambly App Free of cost.


Cambly App Free Minutes : FAQ
Why is Cambly not free?
The tutors or native English speakers you find on Cambly need to be paid. This assures and helps to retain a high level of quality in the teaching experience.
If I have unused daily minutes, Can i save them for later?
No, unused minutes cannot be used later. You have to finish the daily minutes each day or they will expire. This is kind of forced in order to make you take daily practice lessons.
What happened to the Cambly free 15 minutes promotion?
Previously, both parties used to get 15 free minutes on Cambly on successful referral. But now the referral gets 10 minutes while referre gets 5 minutes only.
For whom is the Cambly Referral Program?
This is a new user promotion and hence make sure that your invited person uses your referral code during sign up or before he/she takes the first lesson.
Ambassador Program = Referral Program
2. Cambly Ambassador Program
The Cambly Ambassador Program is kind of their affiliate program directed at influencers. This is where the real monetary earnings start. You need to have a community of engaged audience so that you can propagate your personalized referral link more. Again, more is better.
What you get?
You get $2 for each successful referral but only after the referral takes his/her first trial lesson.
You also make an additional $22 per person, if your referred person ends up spending over $100 on Cambly subscriptions.
The earnings will be deposited into your PayPal or Alipay account as you wish. The process will be hassle free and guaranteed.
Lastly, the support team is always there to help you if there are any queries or problems.
Steps for Cambly Ambassador Referral Earnings
The process is again very simple but yes, the approval does take time and is completely on the mercy of Cambly. So, if you are an influencer here are the steps to take:
Click on this

Cambly Ambassador Sign up Link

.
Enter your email and password. Click on the "Create Account" Button.
You will reach on a page that says, it will take up to 72 Hours for approval of your application as the process is done manually.
You will get an email once you are approved as a Cambly Ambassador.
Now you can use your personalized referral link to share cambly on the social platforms of your choice.
Every referral action is credited instantly and can be checked by logging into your ambassador account.


Note: Cambly Referral Code or Link does not apply to Cambly Ambassador Program. Both have separate rewards and application processes.
Bonus : Cambly Promo Code Free
Apart from the Referral Program and the Ambassador Program, Cambly also has an option of using various Promo Codes especially during the subscription payment page so as to get some kind of discount on the amount that has to be paid. This is a very good thing and hence, we have listed all the Cambly Promo Codes we know of so that you can get a discount easily.
Copy the desired promo code and you can enter it in the payment page like shown below.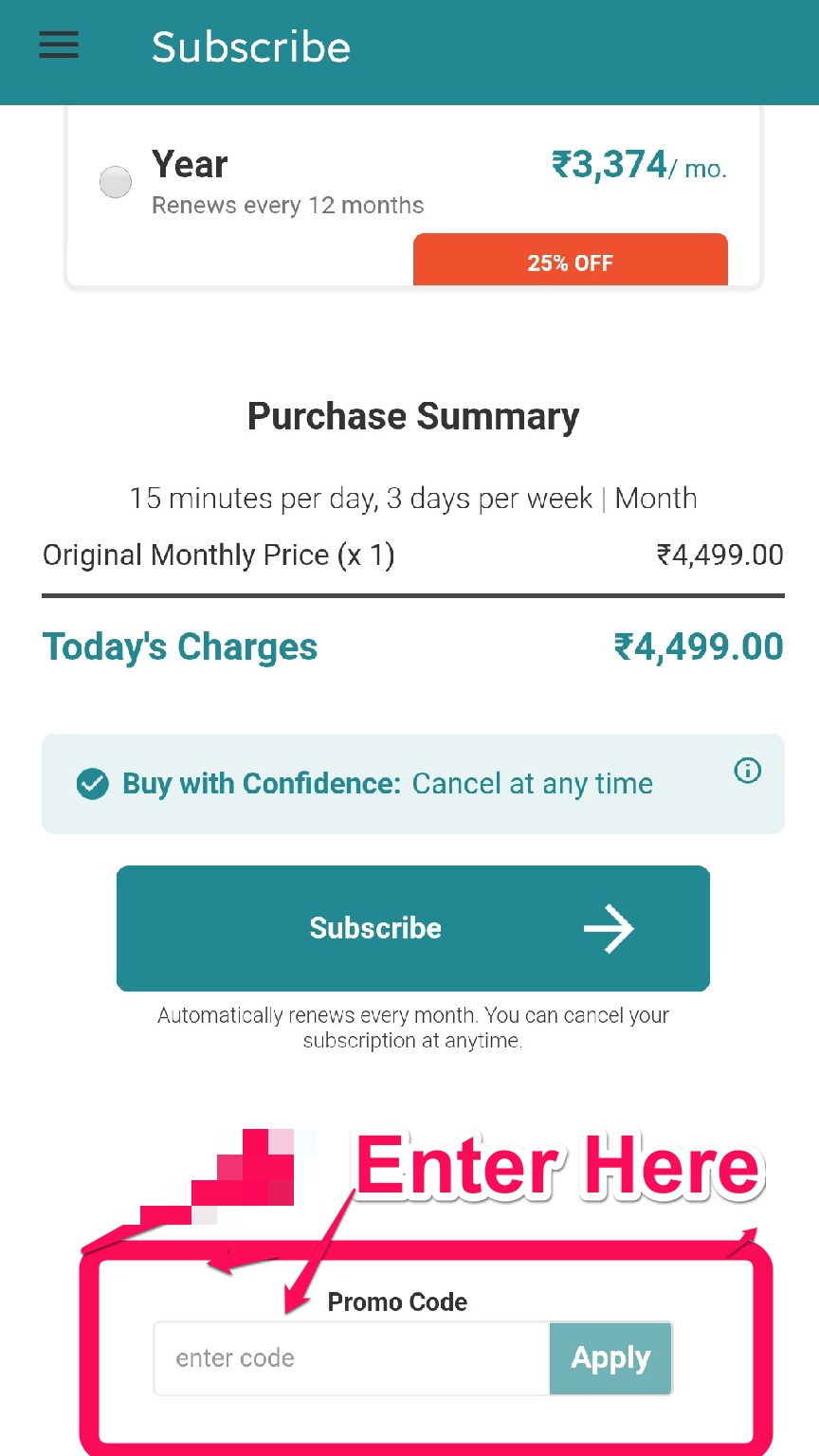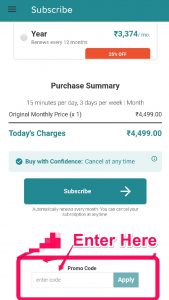 Cambly Promo Code

What you get?

therefer0
Cambly Referral Code : Get 10 Free Minutes
[Use this code in the "Referral Code" Page]
rule10
10% off Discount Promo Code
3ny2020
37% off Site wide Promo Code
exte0818
30% off Promo Code
winter30
30% off on 3 Months Plan
flash18
18% off on All Plans
LIVE
45% off
MODAL
26% Off
Expired Cambly Promo Codes have been Striked Through.
Get Free 7 days 3Commas trial for New Users
Cambly App Special Trial Completion Offer
If you are not content with the Free minutes that you get by using our Cambly Referral Code while signing up on Cambly, then you will also miss the Cambly Trial Completion Offer, which you get after using the ten free minutes. This is a great way to try the Cambly App and get a discount on their subscription plans.
As soon as you use the 10 free minutes, the folks at Cambly shower you with a Special Trial Completion Offer, using which you get one of the below mentioned discount offers.
37% OFF on select 3-month plans

2 Month Plans

5% Discount on Monthly Plans
Terms and Conditions
Open Cambly App >> Settings >> Messages. Click on the given links to purchase the discounted plans.
Usually, the plans mentioned above expire in 24Hrs. So act fast, as soon as you complete your trial minutes.
No promo code is required, and the price displayed already includes the best discount rate according to the offer.
If you are an existing Cambly user and are already subscribed to other subscription plans, then you have to pay the full amount of this discounted plan while the balance credit of your existing plan will be refunded to your bank account within 3-7 business days.
If you purchase a plan on the said offer page, it can neither be canceled nor upgraded. So, think before you act.
Download Cambly App today using our Cambly Referral Link, and don't miss on the opportunities to learn without spending a fortune.
Cambly Review
Cambly is a wonderful tool to refine English. It is an educational app that enables you to talk to native English speakers, so that you can improve your spoken English skills. English, like any other language, can be learnt and for mastering any language you have to practice it. That's exactly what cambly provides for you.
Cambly App : Features
Cambly has a number of features that make it a very good medium to improve your spoken English skills.
It provides one on one teaching lessons.
You talk directly to native English speakers.
The lessons can be taken on demand without any prior scheduling any time of the day.
As Cambly is available for both mobile and web platforms, this allows you to be flexible. You can start your lessons any place, any time, whenever you have free time. It's like having a teacher in your Pocket.
Also, if you prefer scheduling then you can do that too.
Lastly, you can instantly get English Teachers to help you.
So, you can easily start anytime as all you have to do is login to Cambly.com or download the Cambly app and start chatting.
Disclaimer: Cambly is not for people who have not studied the basics of English at all. Rather, it's for people who get the hang of it but are not fluent. It's more for spoken English skill polishing rather than learning a whole new language from scratch.